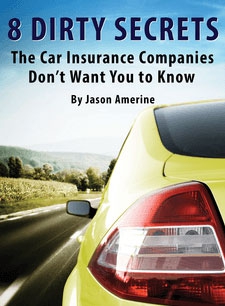 Have you been injured in a car accident? Do you need compensation for your injuries?
Well, the insurance companies might have something else in mind...
With our FREE book, you can know what the insurance companies are thinking.
Get special access into the world of insurance companies by reading this insightful resource from car accident attorney Jason Amerine.
In 8 Dirty Secrets the Car Insurance Companies Don't Want You to Know, you'll find out:
Why insurance companies might want your case to take a long time
How they make money, and how they keep it
What their attorneys do to trick you
Why they care so much about your choice in mechanics
and much, much more.

You do not want to go up against the insurance industry without reading this book first!
Use this free offer from our firm to protect yourself and your car accident case.