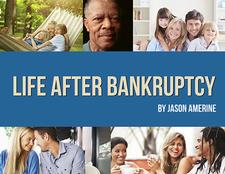 Are you concerned about what your life might look like if you file bankruptcy?
What will you lose?
Who has to know?
Will you get fired?
Will it destroy your credit?
Can you buy a house or a car afterward?
Our FREE report answers these questions and more, including tips for daily life after bankruptcy. From getting a new credit card to making decisions about housing and major purchases, if you're feeling anxious or uncertain about filing you HAVE to read this report.
Don't make a decision about bankruptcy without knowing all the facts. Get your free copy of Life After Bankruptcy today!