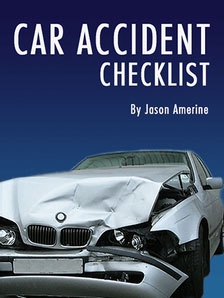 After a car accident, you have a million things to worry about. In the moment, you may be shocked, confused, angry, and in physical pain. Do not let the crash keep you from gathering important information. Use our Car Accident Checklist!
This one page PDF will help you keep track of what information you need to get from the other driver, what details to give the other driver, what NOT to say and more.
Just order your copy, then download and print the page to keep in your glove box in case you're ever in an accident.
A careless mistake can really hurt you with insurance down the road. Make sure to get your checklist today!