Pamela R. Putnam
List All Members | Attorneys: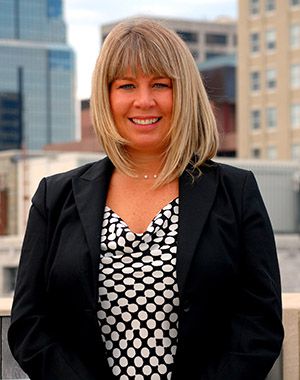 Pamela R. Putnam
Attorney
Castle Law Office
811 Grand Boulevard, Suite 101
Kansas City, MO 64106
Pam Putnam was born and raised in Emporia, Kansas. She graduated from Emporia State University, where she obtained her bachelor's degree and majored in education. Upon graduating from ESU, she attended law school at Washburn University School of Law in Topeka. She graduated in 2007 with a juris doctorate.
Pam started her law career as a legal analyst, but felt a desire to do something more. She knew she wanted to work one-on-one with clients and help solve their problems; so in 2008 she helped open Putnam & Hartmann LLC, where she represented clients in estate planning and bankruptcy cases.
In 2013, Pam became an associate attorney with Castle Law, and she continues to help individuals in bankruptcy actions.
Pam enjoys representing bankruptcy clients and is passionate about helping them out of a difficult situation and providing them with a fresh start.
Professional Affiliations:
Pam is licensed to practice law in Kansas and Missouri. She's a member of:
The Missouri Bar Association
The Kansas Bar Association
Federal Courts of Missouri and Kansas
The Kansas City Metropolitan Bar Association